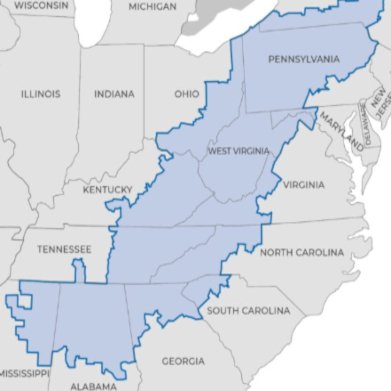 20 Years of Progress
Appalachian Regional Commission 1965 - 1985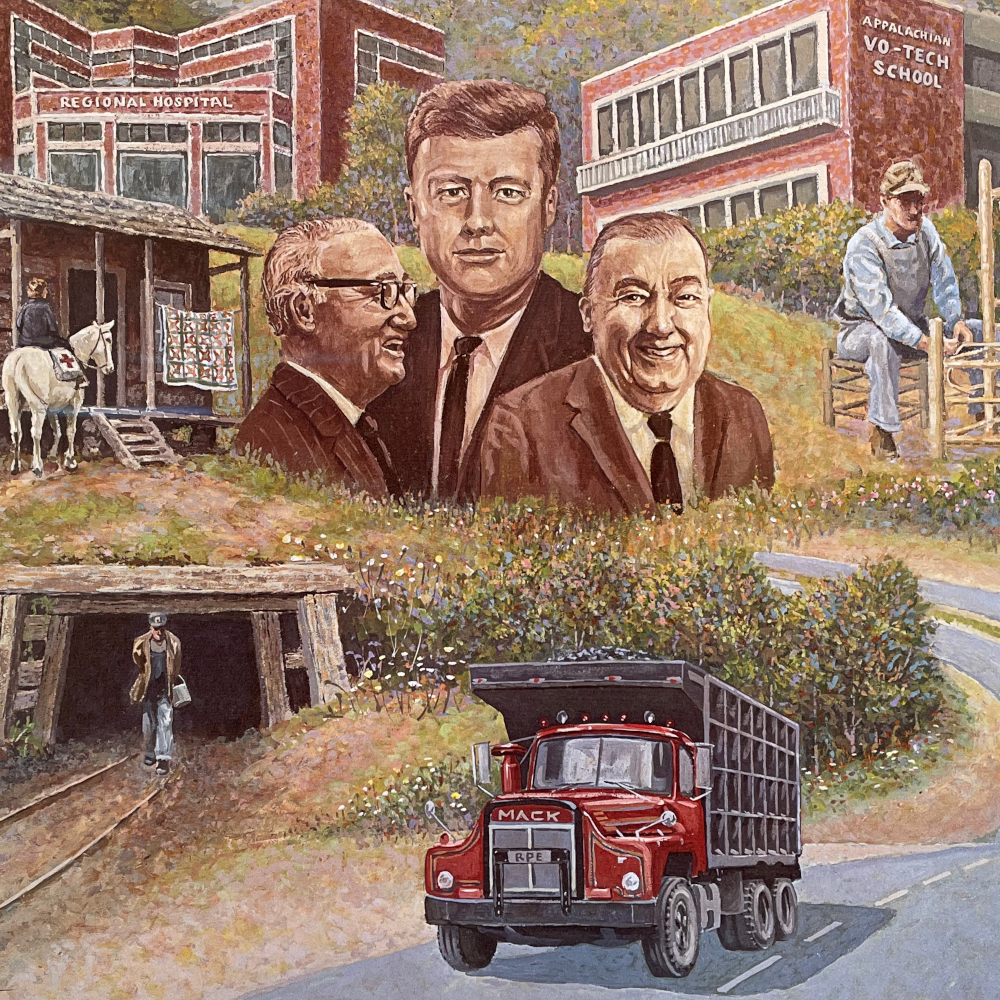 This great work of art was created by Brett Johnson in 1985 and is on display at the Mercer County Gardner Center.
The painting shows President John F. Kennedy, Senator John Sherman Cooper (KY) and Senator Jennings Randolph (WV). The matted artwork is identified as Print 875 of 1200 - Limited Edition.
---