The Mercer County Poor Farm - 1918 to 1951
NOWHERE ELSE TO TURN
In the early 1900's, some residents of Mercer County encountered hardships and were no longer able to support themselves. Not having anywhere else to take refuge, they often took residence at the Mercer County Poor Farm. Here, they grew their own produce and raised livestock in exchange for basic living necessities.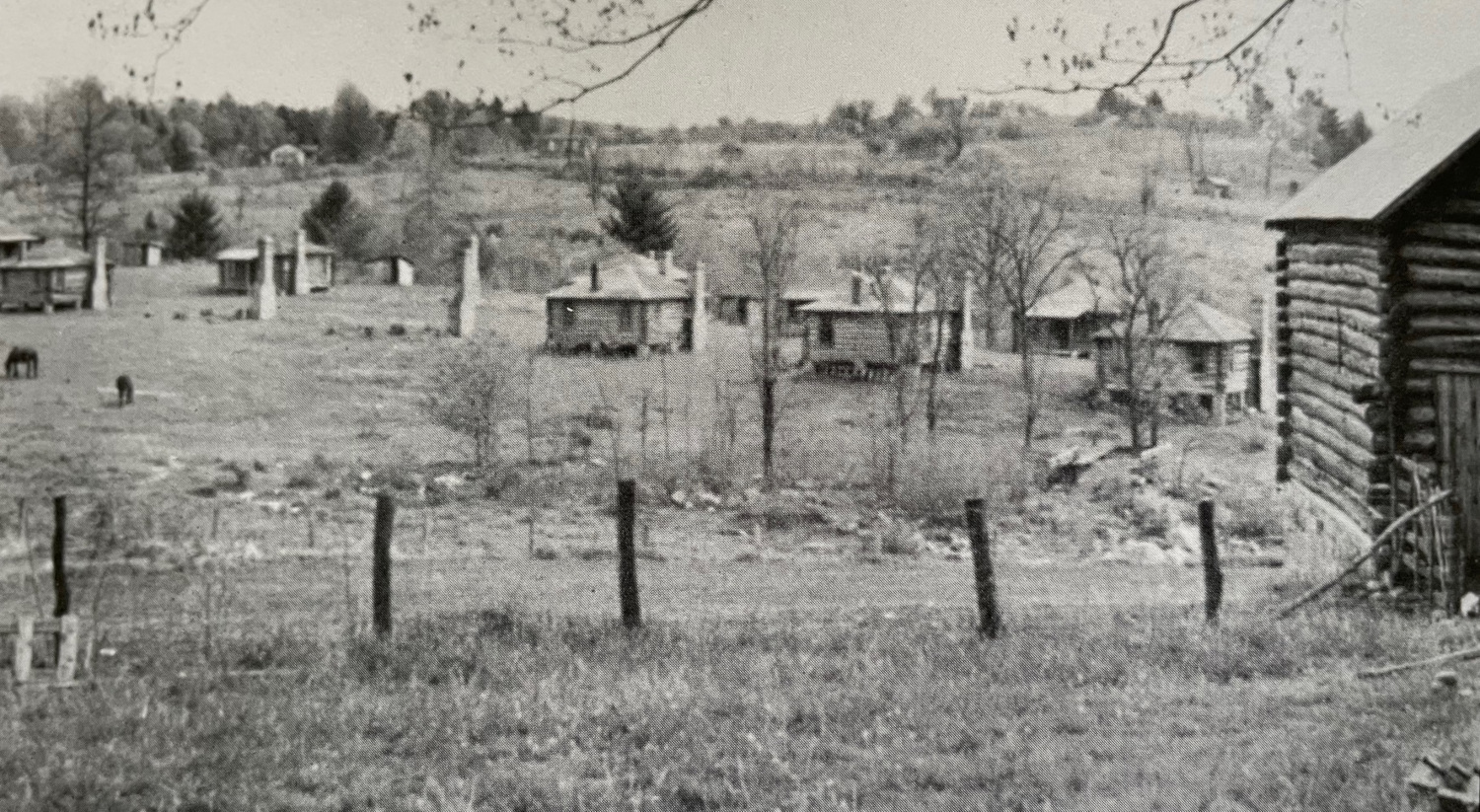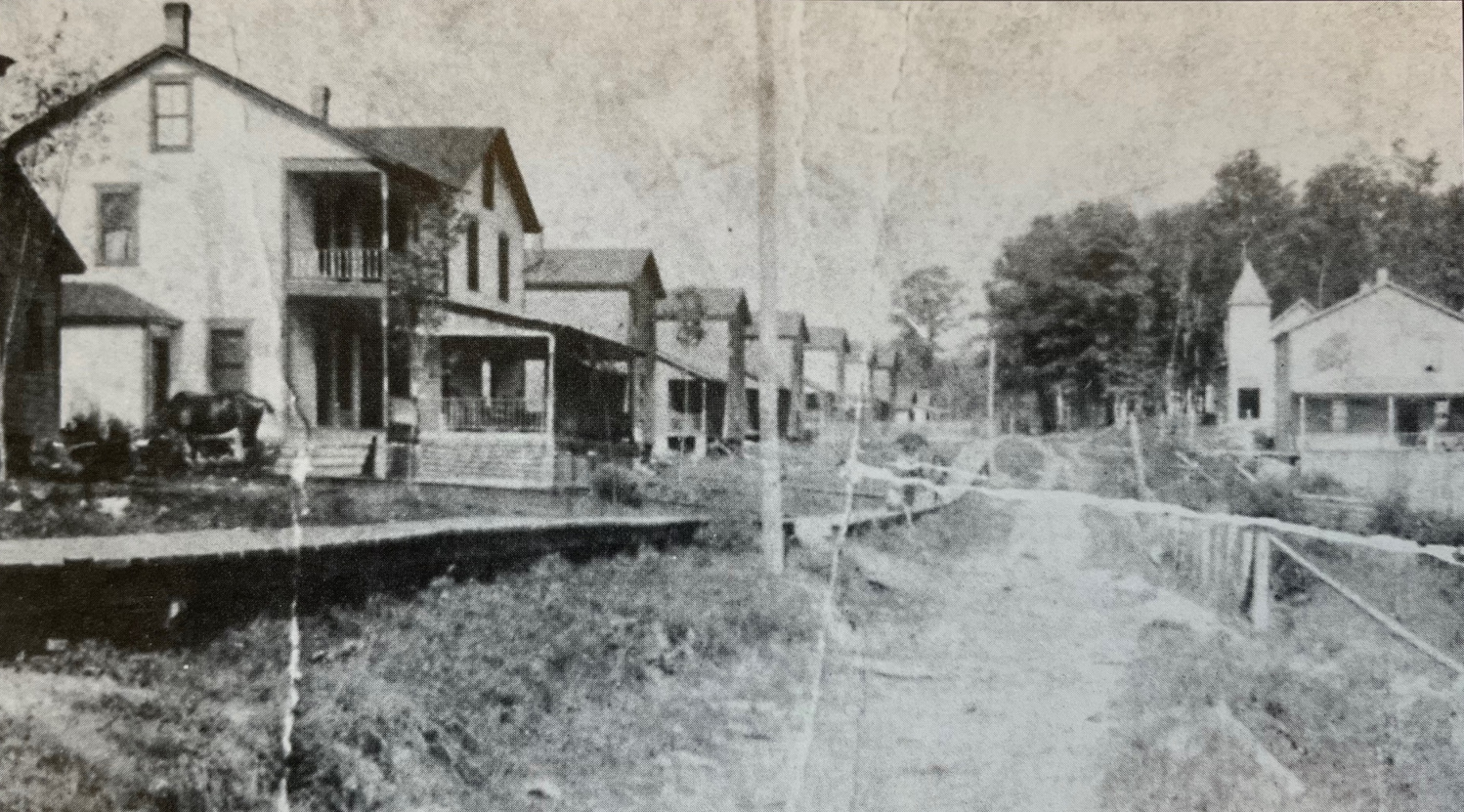 When residents died, they were buried at the Poor Farm Cemetery, which still exists today. The Mercer County Commission closed the Poor Farm in 1951 and is currently working to identify the unmarked graves of those who once lived in this historic community (Source: Images of America - Forestry Sciences Lab in Mercer County by William "Bill" Archer).
BURIALS IDENTIFIED
According to the Mercer County Commission, about 300 or more graves are located at the Poor Farm Cemetery. The following list is a portion of those individuals identified so far.
---
Arlena Wills
Age: 81
Died: January 8, 1929 at 11am
Cause: No cause listed
---
J.W. Perkins
Age: 74
Died: August 26, 1930 at 6pm
Cause: No cause listed
---
Jesse Thomas
Age: 76
Died: May 5, 1929 at 5pm
Cause: No cause listed
---
Suze Rinehart
Age: 75
Died: May 5, 1929 at 5pm
Cause: No cause listed
---
Walter Reese
Age: 51
Died: November 14, 1928
Cause: No time or cause listed
---
M.J. Clark
Age: 67
Died: November 25, 1928 at 8am
Cause: No cause listed
---
Junior Harlow
Age: Unknown
Died: Admitted 12/21/28 died 12/25/28 at 8am
Cause: No cause listed
---
A.H. Cox
Age: 51
Died: September 21, 1933 at 5am
Cause: No cause listed
---
Tom Tolliver
Age: 68
Died: September 21, 1933
Cause: No time or cause listed
---
Louise Park
Age: Unknown
Died: September 8, 1933 at 5am
Cause: No cause listed
---
Hattie Saunders
Age: 36
Died: September 22, 1929 at 2pm
Cause: No cause listed
---
Billie Caruthers
Age: Three days old
Died: April 18, 1929 at 8pm
Cause: No cause listed
---
Oliver Wilbur
Age: 55
Died: July 28, 1929 at 9am
Cause: No cause listed
---
John Kish
Age: Age unknown
Died: July 20, 1929 at 11:30am
Cause: No cause listed
---
D.K. French
Age: 74
Died: February 17, 1930 at 5:30pm
Cause: No cause listed
---
Hyram Pennington
Age: 53
Died: January 16, 1934 at 6am
Cause: No cause listed
---
Mankin Gravely
Age: 44
Died: December 3, 1936
Cause: No cause or time of death listed
---
Bettie Kale
Age: 83
Died: April 26, 1934 at 1 pm
Cause: No cause of death listed
---
Lnifie Parks
Age: 91
Died: August 31, 1934 at 6am
Cause: No cause of death listed
---
George Pennington
Age: 54
Died: September 15, 1934, at 4pm
Cause: No cause listed
---
Winton Carr
Age: 70
Died: December 26, 1931
Cause: No time of death or cause listed
---
Sarah E, Nicewander
Age: 83
Died: March 19, 1932 at 9:30pm
Cause: No cause listed
---
William Asbury Taylor
Age: One day old
Died: February 14, 1932
Cause: No cause listed
---
Austin Evans
Age: 62
Died: June 9, 1932 at 6:30pm
Cause: No cause listed
---
Eliza Hobbs
Age: 83
Died: June 9, 1932 at 6:32pm
Cause: No cause listed
---
J.W. Boothe
Age: 65
Died: July 4, 1932 at 12pm
Cause: No cause listed
---
Joe Sisteristie
Age: 42
Died: October 28, 1932
Cause: No time of death or cause listed
---
Stephen Farmer
Age: 65
Died: May 14, 1934 at 4am
Cause: No cause given
---
Willard B. Mathena
Age: Two days old
Died: October 14, 1931 at 7pm
Cause: No cause listed
---
T.A. Byba
Age: 60
Died: March 30, 1932 at 4:30pm
Cause: No cause listed
---
Henry Porter
Age: 47
Died: August 15, 1933
Cause: No cause listed
---
Mary Kidd
Age: 40
Died: October 19, 1933 at 6pm
Cause: No cause Given
---
Thomas Smith
Age: 65
Died: October 12, 1934
Cause: No cause listed
---
John Galbreath
Age: 54
Died: August 12, 1934
Cause: No cause given
---
Annie Fletcher
Age: 84
Died: November 15, 1935
Cause: No cause given
---
Ed Bethel
Age: 36
Died: October 2, 1935
Cause: No cause given
---
James Goode
Age: 50
Died: March 5, 1936
Cause: No cause given
---
Jack Hatcher
Age: Unknown
Died: July 21, 1935
Cause: No cause listed
---
Ester Swatts
Age: 49
Died: November 12, 1935
Cause: No time of death or cause listed
---
J.W. Darnell
Age: 75
Died: April 10, 1936
Cause: No cause listed
---
Jackie Lee Hubbard
Age: Unknown
Died: June 7, 1936
Cause: No cause listed
---
Gwen Gillooly
Age: 69
Died: January 24, 1937
Cause: No time of death or cause listed
---
Anthony Adverse Griffey
Age: Five days old
Died: July 11, 1937
Cause: No time of death or cause listed
---
Della Dale Akers
Age: 45
Died: February 23, 1941
Cause: Auto accident
---
Roxie Bailey
Age: 67
Died: December 17, 1945
Cause: Tuberculosis
---
Albert W. Blankenship
Age: 70
Died: February 11, 1945
Cause: Heart and Renal failure
---
Edward Samuel Blankenship
Age: 22
Died: September 3, 1948
Cause: Cancer
---
Margia Marshall Clendenon
Age: 99
Died: January 5, 1922
Cause: Old age
---
Luticia Daniel
Age: 22
Died: October 9, 1925
Cause: Homicide, gunshot wound
---
Victoria Harris
Age: 54
Died: April 1, 1957
Cause: Heart failure
---
George Lilly
Age: 65
Died: December 7, 1953
Cause: Heart, renal failure
---
Toler Martin
Age: 74
Died: December 23, 1944
Cause: Heart renal failure
---
Willie Adam Neal
Age: 68
Died: January 4, 1945
Cause: Pneumonia
---
George J Pennington
Age: 60
Died: September 15, 1934
Cause: Cancer
---
Charlie "Gypsy" Puckett
Age: 59
Died: February 17, 1951
Cause: Died in fire
---
Freeman Howard Roope
Age: 44
Died: January 24, 1934
Cause: Pneumonia
---
Lafayette Williams
Age: 77
Died: March 9, 1947
Cause: Old age
---
Samuel Rexwood Woodyard
Age: 58
Died: July 29, 1938
Cause: Syphilis
---
Mary Yost
Age: 29
Died: March 6, 1936
Cause: Syphilis
---
Rebecca Kinzer
Age: two months
Died: December 15, 1944
Cause: Pneumonia
---
Nannie A Kidd
Age: 56
Died: October 19, 1933
Cause: Syphilis
---
William Pegram
Age: 83
Died: October 19, 1952
Cause: Cerebral hemorrhage
---
Charles C. Bailey
Age: 66
Died: November 9, 1939
Cause: Uremia
---
W.G. Harris
Age: Unknown, birthdate unknown
Died: about February 22, 1923
Cause: Homicide by clubbing
---
Dominick Mosalinski
Age: Unknown
Died: March 2, 1947
Cause: Respiratory failure
---
Joe Popp
Age: 56
Died: October 1, 1944
Cause: Apoplexy stroke
---
H.J. Russell
Age: 78
Died: June 23, 1922
Cause: Gastrointestinal disease
---
Allie Ruth Weatherford
Age: 24
Died: April 6, 1928
Cause: Tuberculosis
---