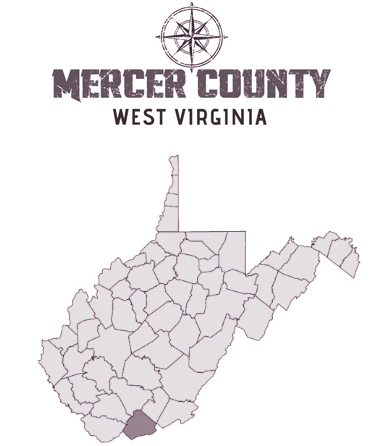 A Historic Site Restored for Recreation and Public Service
Formerly the home of the U.S. Forest Service's Forestry Sciences Laboratory, the Gardner Center stands as a monumental facility with historical significance. In 1961, the U.S. Forest Service worked with President John F. Kennedy to develop a center for the scientific study of forest products marketing and enhancing the hardwood forests of the Appalachian Mountain region. Construction began in 1962 and the Forestry Sciences Laboratory was dedicated in 1963.

In 2016, the Forestry Sciences Laboratory closed its doors and the Mercer County Commission acquired the property. Today, the Gardner Center is being converted into offices and business spaces which are available for lease to non-profit and not-for-profit organizations. The Mercer County Sheriff's Department, Public Service District, and Economic Development Authority are some of the organizations that occupy the facility. The Gardner Center is also home to a challenging disc golf course, horseshoe pits, and a woodland area that contains a scenic network of hiking trails. All of these amenities are available to the public. Check them out!

The Gardner Center is located at 241 Mercer Springs Road, Princeton, West Virginia 24740 and is open Monday through Friday from 7:30 a.m. to 3:30 p.m. The hiking trails are available to the public from Monday through Saturday. (View the trail hours).

---